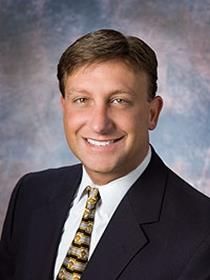 Rick Del Pozzo
Sr. Loan Consultant
NMLS#: 270098
DRE#: 01221365
Phone: (831) 238-4116
rick@stonecastlemtg.com
Rick Del Pozzo: Your Expert Residential Mortgage Specialist
Rick Del Pozzo has dedicated the past 15 years of his career to being a mortgage loan officer servicing Monterey County and all of California. He has had the ability to see and experience an array of different markets. Rick has found that in order to be the best you must be willing to focus and continue educating yourself. With the ups and downs the mortgage industry faces knowledge is power. Rick has mastered anticipating markets and new lender programs through focusing efforts on studying current market trends.
Ricks philosophy of business is a fusion of old fashioned banking and high tech touch. Placing a huge emphasis on personal service, Rick prides himself on informing his clients on any important industry news, changes, and trends. Not only is he well versed in loan programs and guidelines he has a knack for breaking down the process to put his clients worries at ease.
Ricks business encompasses an array of borrowers and price ranges. One aspect of his job that he considers to be a great honor is to assist veterans and active military personnel with their mortgage needs and he has dedicated the time and resources to become specialized in VA loans. Continuing in the idea that knowledge is power- Rick not only believes that is true for building his business but he believes it is important to pass this on to his clients.  Where he gets the most gratification is educating and assisting first time home buyers. He makes a point to spend extra time going over all the important details, including tax benefits for owning a home.
"What makes you successful is to find something that you love to do and then offer it to others. I am fortunate to have found a position that embraces those beliefs at Stonecastle Land & Home Financial."-Rick Del Pozzo
All-in-One Solution
Our Loan Process...