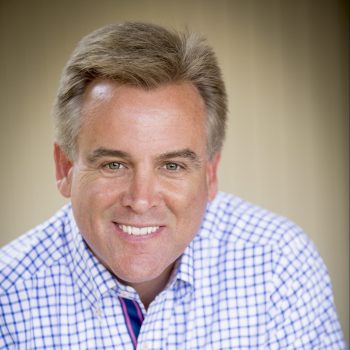 Richard Fahey
President/CEO
NMLS#: 270058
DRE#: 01172624
Phone: (925) 314-5222
rich@stonecastlemtg.com
Hello, welcome to my page.
The Fahey name has been a staple in the Tri-Valley community long before Livermore, Dublin, Danville, San Ramon, and Pleasanton were officially declared cities. Richard B Fahey's father, Richard (Dick) Fahey, was a founding member of the city of San Ramon. Dick Fahey was an elected official of the Dublin San Ramon Services District Board of Directors and the San Ramon Planning Commission where he dedicated over 30 years of service and is most notably remembered for his work in championing the creation of parks, building and running fire stations, and building community centers in the area. His love and understanding of the evolving community led Dick to recognize the need to create established cities throughout what is now called the Tri-Valley where the initiative began with Livermore and worked its way to Danville. Dick was recognized and honored in 2012 for his service to San Ramon, Dublin, and the surrounding cities with the historic naming of The Richard Fahey Village Green Park in San Ramon. The beautiful park is one of the few parks in the United States that is named after an individual and is a true testament to what Dick meant to this area. The Richard Fahey Village Green is just the beginning of the Fahey roots in the Tri-Valley.
Dick's youngest son, Richard B Fahey, more commonly known as Rich, has become a pioneer in his own right. Twenty-three years ago, Rich saw just as his father had, the Tri-Valley become a heavily desired location to live, work, and raise a family. Always a people person, Rich decided to focus his talents on helping people achieve their dreams of homeownership. In 2000, Rich founded Stonecastle Land and Home Financial-a mortgage brokerage that he currently operates out of the heart of downtown Danville, servicing home buyers with their mortgage loan financing needs throughout the State of California. Having such a strong connection to San Ramon, Danville and all of the surrounding Bay Area, Rich has been able, not only to build a successful career out of helping people finance their homes, but further grow the Fahey name.
Rich has continued to deepen the roots in the Tri-Valley with his own family. Rich is happily married to his wife for over 25 years, a fellow former California High School Grizzly, Rhonda. Rich and Rhonda have three beautiful children: Kylie who is a residential real estate agent in the area who graduated from Texas A&M, College Station Texas with honors, Blake who is in his senior year at UC Santa Barbara, once he graduates he plans to join the Kylie Fahey Real Estate Team and carry on the local family tradition, and Courtney who is a freshmen at USC playing Water Polo for the Trojan Women's Water Polo Team. All three attended San Ramon Unified Schools from kindergarten through high school. You can find Rich walking to work from his Alamo home almost every day of the week, sometimes with his two labradoodles, Sheriff and Chester.
All-in-One Solution
Our Loan Process...