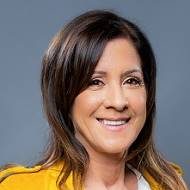 Judy Scolari-Alarcon
Sr. Loan Consultant
NMLS#: 275883
DRE#: 01042985
Phone: (925) 354-7469
judy@1financegroup.com
Judy Scolari-Alarcon: Your Expert Residential Mortgage Specialist
Judy Scolari-Alarcon is known in the community as the Loan Officer who gets the deal done!
Judy has been in the mortgage business for over 25 years, working to help people achieve their Real Estate dreams right here in our community.  She has weathered the mortgage business through good times and rough times. Her commitment to excellence has never wavered.
Judy's success can be attributed to her dedication to constantly updating her knowledge base of new and old loan programs alike.  Judy feels an integral key to success in her industry is knowing the nuances of these programs specifically, and the mortgage business in general.
Mastering the nuances is what makes a professional Mortgage Loan Originator (MLO).  It is easy to quote a rate or sign a loan application.  It is much harder to crunch the numbers, search the programs, look at the overall financial position and, most importantly, assess the goals of her clientele and make a professional recommendation.  This is where Judy excels.
Every program and every investor has guidelines.  Knowing which investor has hard and fast rules, and which is willing to listen to common sense and make exceptions where warranted is an asset that serves Judy and her clientele well.
Judy has established herself as one of the finest in the industry, her high level of professionalism, coupled with optimum integrity, and her commitment to get the job done, puts her in a class of her own.
Judy works diligently on every single transaction to make it work and make it work well.  Her client's well-being is her utmost concern.  When other Loan Officers give up because it is "too hard", Judy puts on her boxing gloves.  Where there is a will, there is a way!
Judy is married and has three beautiful children.  When not working she and her family enjoy boating on the delta, skiing, traveling, and sipping good wine on their deck while watching the sunset.
All-in-One Solution
Our Loan Process...